Dr. Qingshan Li is one of a kind!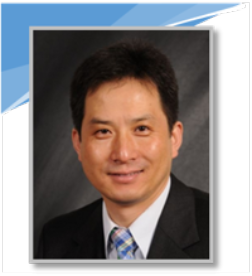 Background and Credentials
Hello! My name is Dr. Qingshan Li. I am an orthodontist with over 28 years of global experience in dentistry. I began my career in China, and then I practiced in Germany before moving to the United States. I completed a PhD in dentistry, as well as postgraduate training in restorative dentistry at the University of Kiel in Kiel, Germany. While at university, I also received my specialty training in orthodontics and dentofacial orthopedics. I then relocated to the U.S. to become an Orthodontic Resident at the Eastman Institute for Oral Health (University of Rochester Medical Center) in Rochester, New York. I now live in Chicago, where I treat patients in multiple office locations. My dedication to this profession isn't limited to treating patients, however. I am proud to be involved in research and the continuous innovation of orthodontics. My research has been published in reputable journals, and I've presented at domestic and international seminars on orthodontics. These seminars complement my efforts to research and incorporate the latest technology into my practice. I enjoy teaching and passing on my knowledge and expertise to the next generation of orthodontists at the Chicago campus of the University of Illinois (UIC).
My Practice
'm truly passionate about our patients and the course of their orthodontic treatment. My treatment philosophy focuses on functional bites, esthetics and efficiency of treatment. In other words, I do not just correct crooked teeth and obtaining a functional bite, while designing my patients' treatment to achieve a youthful and beautiful smile. For every patient, I utilize an efficient case management process to complete the treatment in less time. Following this philosophy makes it possible for up to 90% of our treatment plans to be non-extractions. This allows us to achieve better, quicker results while minimizing the risk associated with prolonged orthodontic treatment. All this effort and planning puts the "wow" factor in our patients' smiles, both during and after treatment. At the same time, I am always seeking new innovations and treatment methods of orthodontics to improve our patients' treatment and results. My ultimate goal is to help our patients obtain an exceptionally beautiful smile that can last a lifetime!
All work and no play…
I know it sounds like I'm juggling a lot – between creating amazing smiles in my orthodontic practice, researching new treatment methods and technology, and teaching the next generation of orthodontists – but I do have down time. I enjoy swimming, travelling and photography, but the most important thing to me is spending time with my wife, Dr. Bin Yang, and daughter.
Happy smiles!
Dr. Qingshan Li, PhD, DDS